Empire Genomics Raising $15M Venture Capital Round, Seeking New HQ Around Medical Campus
2015-07-01 00:01:10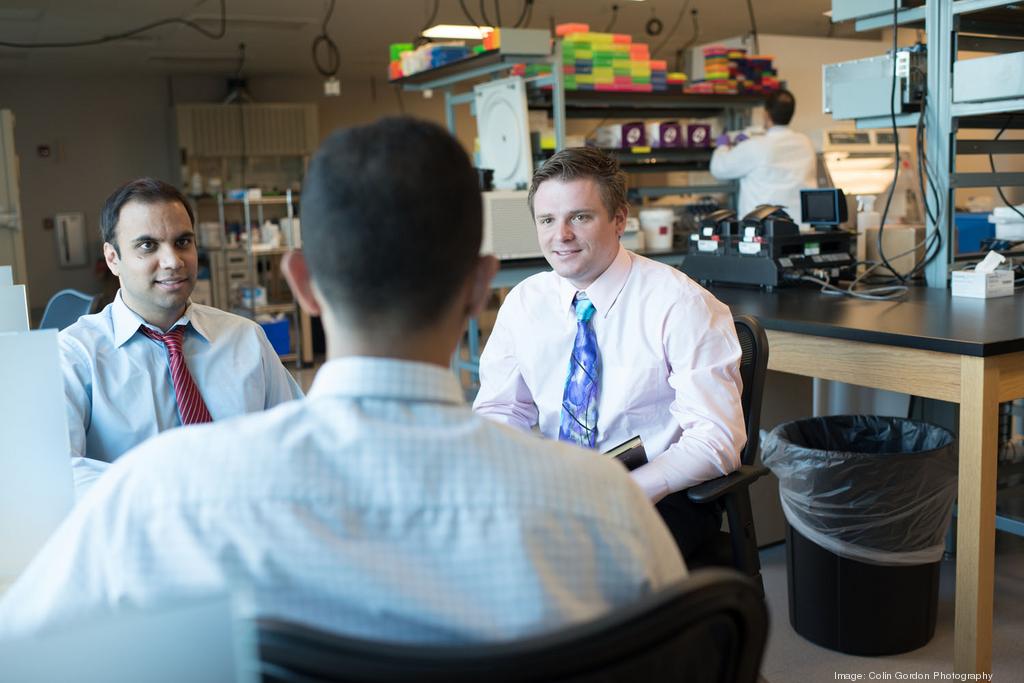 Empire Genomics employees meet at the company's Michigan Avenue headquarters in downtown Buffalo.
Author: Dan Miner | Buffalo Business First
Date: July 1, 2015
Empire Genomics is raising a $15 million round of venture capital - one that will likely include the local investors that have previously backed the company - and expects to close it in the last three months of this year.
The company is simultaneously growing out of its headquarters on Michigan Avenue in downtown Buffalo and seeking a new location near the Buffalo Niagara Medical Campus.
Company president and CEO Anthony Johnson expects that transition to happen in the next year, and said the company would like to move into a new building similar to Ciminelli Real Estate Corp.'s $100 million Conventus, a commercial building that will house a variety of healthcare entities.
In all, it represents a major transition for the company, which was founded by Dr. Norma Nowak using research from her labs at the University at Buffalo and Roswell Park Cancer Institute.
The company now offers a variety of diagnostic tests that detect cancer – leading to earlier and more effective diagnoses, Johnson said. Its customers include a global network of major hospital systems.
"The future of healthcare is the ability to be more precise with the treatment of patients," Johnson said. "What better way to save costs that to diagnose somebody who has cancer earlier, and to understand the ideal treatment."
He continued: "That's where we're at right now as an industry and Empire Genomics has a bright future."
The company raised a $1 million round of venture capital in 2014 from two sources, specifically Z80 Labs state-backed Innovate NY fund and Rand Capital Corp. Rand – a publicly traded venture capital firm based in Buffalo - is involved in the new raise as well, Johnson said. Though with a raise as large as $15 million, it's likely that some of the money will come from outside Buffalo.
"We'll probably open it up to existing and a few new investors who've been following us for a long period of time and bring them in first, then follow with institutions outside the area," Johnson said.
To Access Article, Click Here