'Committed to Growing'
2015-07-24 00:01:39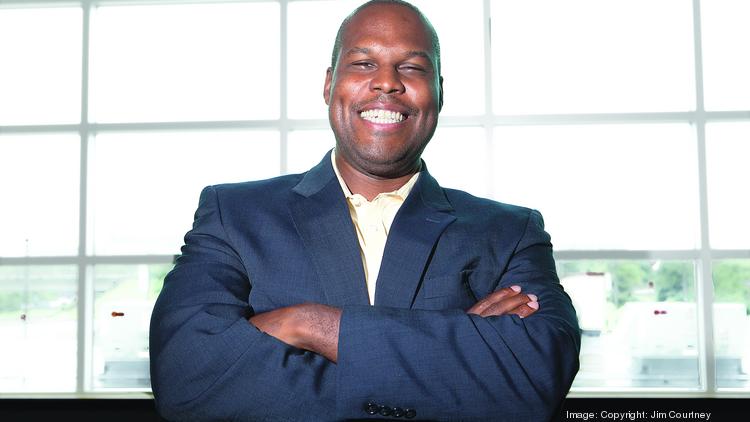 Anthony Johnson was running the sales department of a Grand Island-based biotech firm about nine years ago when he met Norma Nowak, a researcher who had worked in labs at the University at Buffalo and Roswell Park Cancer Institute. The duo went on to create Empire Genomics, which uses Nowak's technology to develop diagnostic tests for the early detection of cancer. In the process, the 40-year-old Johnson became one of Buffalo's foremost biomedical entrepreneurs. He led the establishment of a 25-person firm that is growing out of its headquarters on Michigan Avenue and looking for new space near the Buffalo Niagara Medical Campus. Johnson is a businessman with a science mind – he got his MBA from the Manchester Business School in England and went on to do graduate research in neuroscience.
Empire Genomics could be located anywhere. Why Buffalo? The core technology came out of Dr. Nowak's lab. We were there when the medical campus was going through its growth phase and we've become part of a small cluster of life science and health care companies such as Kinex Pharmaceuticals and IMMCO Diagnostics. We've gone through the trials and tribulations and been able to work together to understand various stages of business. We've gone through the same issues with investors, regulators and employees. There's been a friendly competition among us, all wanting to do the best we can.
The company raised $1 million in 2014 and is raising $15 million in follow-on investments. How do you view the future of Empire Genomics? Very bright – I'm as excited as I've ever been. We're launching new products and attracting new capital. The future of health care is the ability to be more precise with the treatment of patients, and testing is right at that threshold. What better way to save costs than to diagnose somebody who has cancer earlier, and then to understand what's the ideal treatment.
You took a big professional risk on an early-stage biotech company in Buffalo so how do you view Buffalo's entrepreneurial culture? "We have a demographic that is looking to take more chances, who are jaded by big businesses and corporations. They're looking to do innovative things and that's what it's going to take to push Buffalo to the next level – people taking big risks on big ideas, getting out there and doing it. I'm definitely seeing it."
To Access Article, Click Here